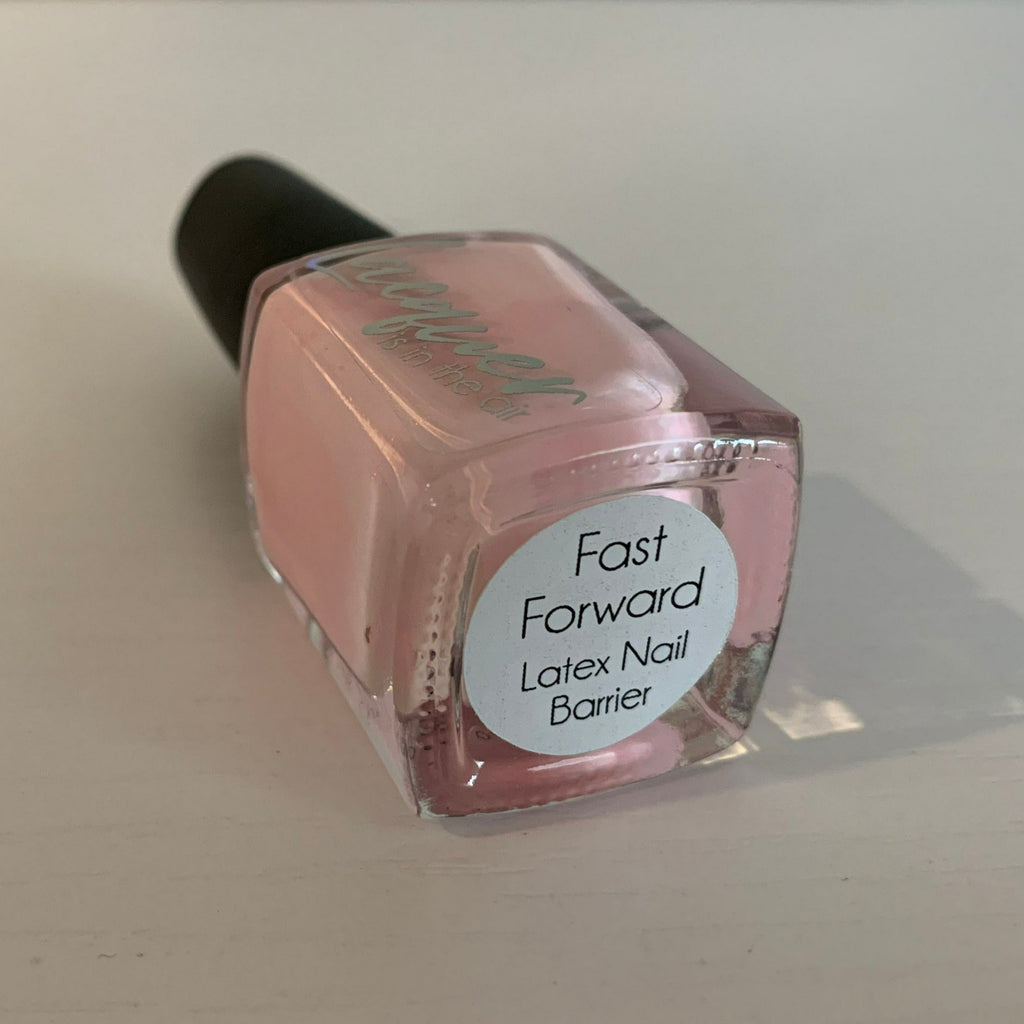 Lacquer is in the Air
Fast Forward Nail Barrier - Passionfruit & Guava
$ 7.00
Only 0 left in stock.
Fast Forward your clean up with this nail barrier  
Fast Forward is a latex based nail barrier. Application needs to be precise. Acetone will not work in cleaning up cuticles. If using with Rewind make sure they do not overlap. If they overlap even a little they will stick to each other; when you remove the nail barrier it will also pull up the base coat. 
Make sure to keep the neck of the bottle clean before closing tightly to help keep it from drying out quickly. Latex may dry on the brush. When this happens you can take a paper towel and wipe it off.
Ingredients: natural rubber centrifuged latex, fragrance oil.  This product is scented in Passionfruit & Guava, exclusive to The Polish Nook.
Before using for the first time, test on a small area of skin first. Wait a few minutes for it to dry and peel it off. If there is any burning or swelling please Do Not Use.
Please do not use if you are allergic to latex.
---
Share this Product
---
More from this collection